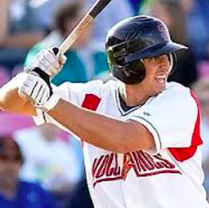 Drew Biery
The Barn is owned and managed by Drew Biery. Coach Biery, originally from Arlington, TX played high school baseball at Arlington Lamar, where he graduated in 2005. Coach Biery then went on to play at Kansas State University where he was a 4 year letter winner and an integral part of record setting seasons, including the school's first NCAA regional berth. Drew was drafted by the San Francisco Giants in 2009, while in the Giants organization; Drew earned numerous awards including TOPPS NWL Player of the Year (2009) and NWL Most Valuable Player. After 3 successful years playing professionally an injury forced Coach Biery to retire while in AA. After retiring from playing, Coach Biery returned to his Alma Mater as a Graduate Assistant. Coach Biery was with the Wildcats for 3 more record setting seasons, including winning the 2012 Big XII Championship and making an NCAA Super Regional.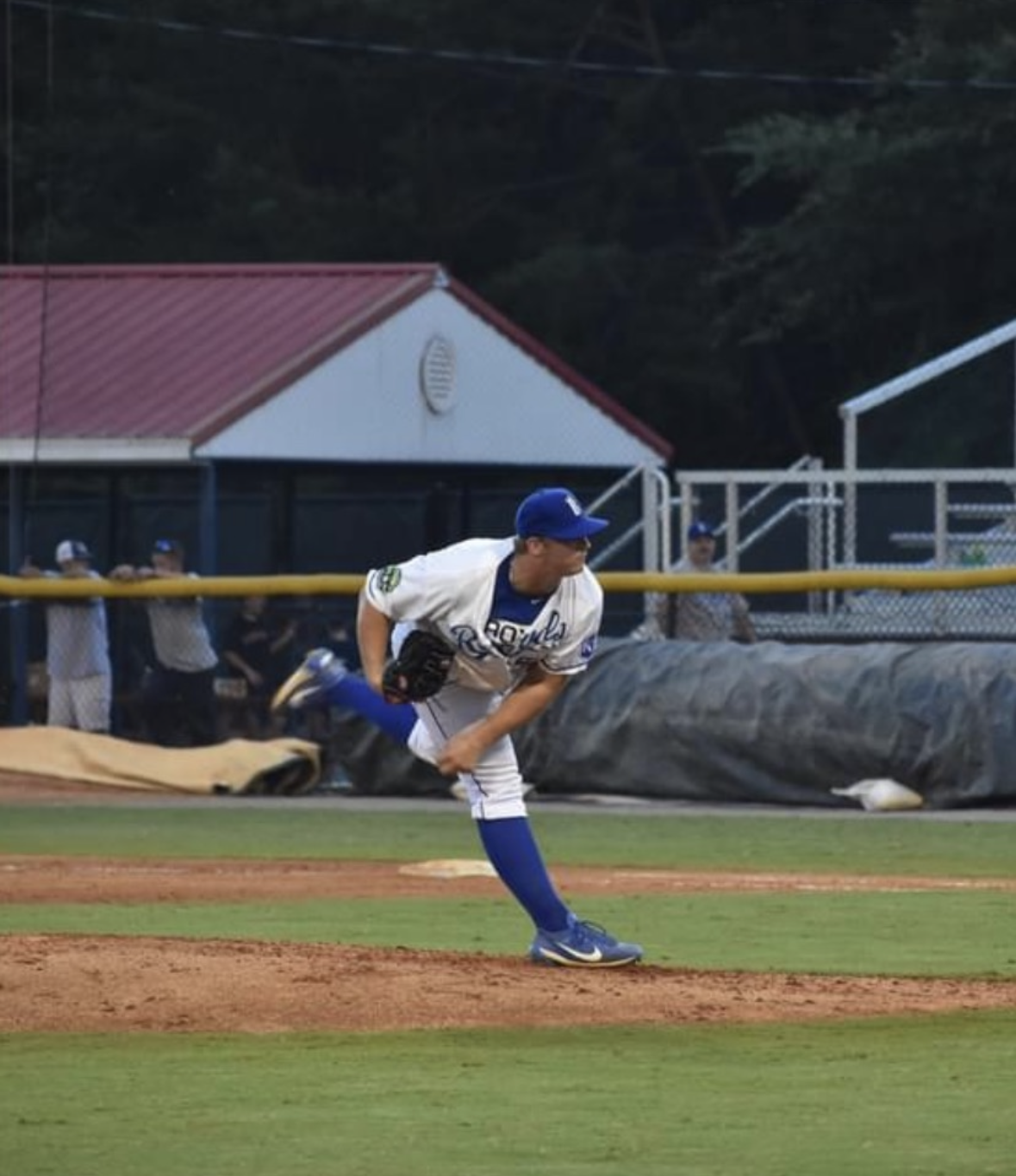 Jordan Floyd
Attended Shawnee Heights High School and was a part of the 2011 undefeated State Championship team. Was a 2 time 1st team All-City and All-League selection, 2013 Kansas 5A Pitcher of the year, 2013 Baseball America High School All-American, 2013 25th round draft by the New York Yankees. Attended Kansas State University from 2014-2017. In 2016 was named a CSB 1st Team All-American and Top Pitching Prospect out of the Alaskan Baseball League. All time leader in appearances at Kansas State and top 10 in saves, saves in a season. In 2017 was a 10th round draft pick by the Kansas City Royals. Coached at Blue Valley Southwest and went on to Baker University to serve as the Pitching Coach. Previously was High School Pitching Coordinator for 3 years at Mac N Seitz Baseball Academy in Kansas City.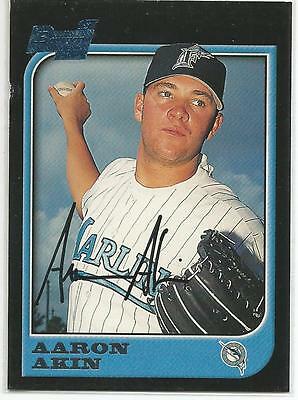 Aaron Akin
Coach Aaron Akin is a Manhattan High 95 grad. He played for University of Missouri from 1995-96, where he was selected as a Freshman All-American. He later played for Cowley County Community College in 97, where his team won the NJCAA world series, and Coach Akin was named Juco player of the year. Coach Akin was a 1997 1st round draft pick (12th overall) for the Florida Marlins. Coach Akin was the Pitching Coach for University of Mount Olive (DII, North Carolina) from 2003-2009, and helped them become DII National Champs in 2008. During his time there he had 11 pitchers drafted professionally, including Tommy Lane and Carter Capps. Coach Akin is currently a Fitness Director at Maximum Performance/Power Cat CrossFit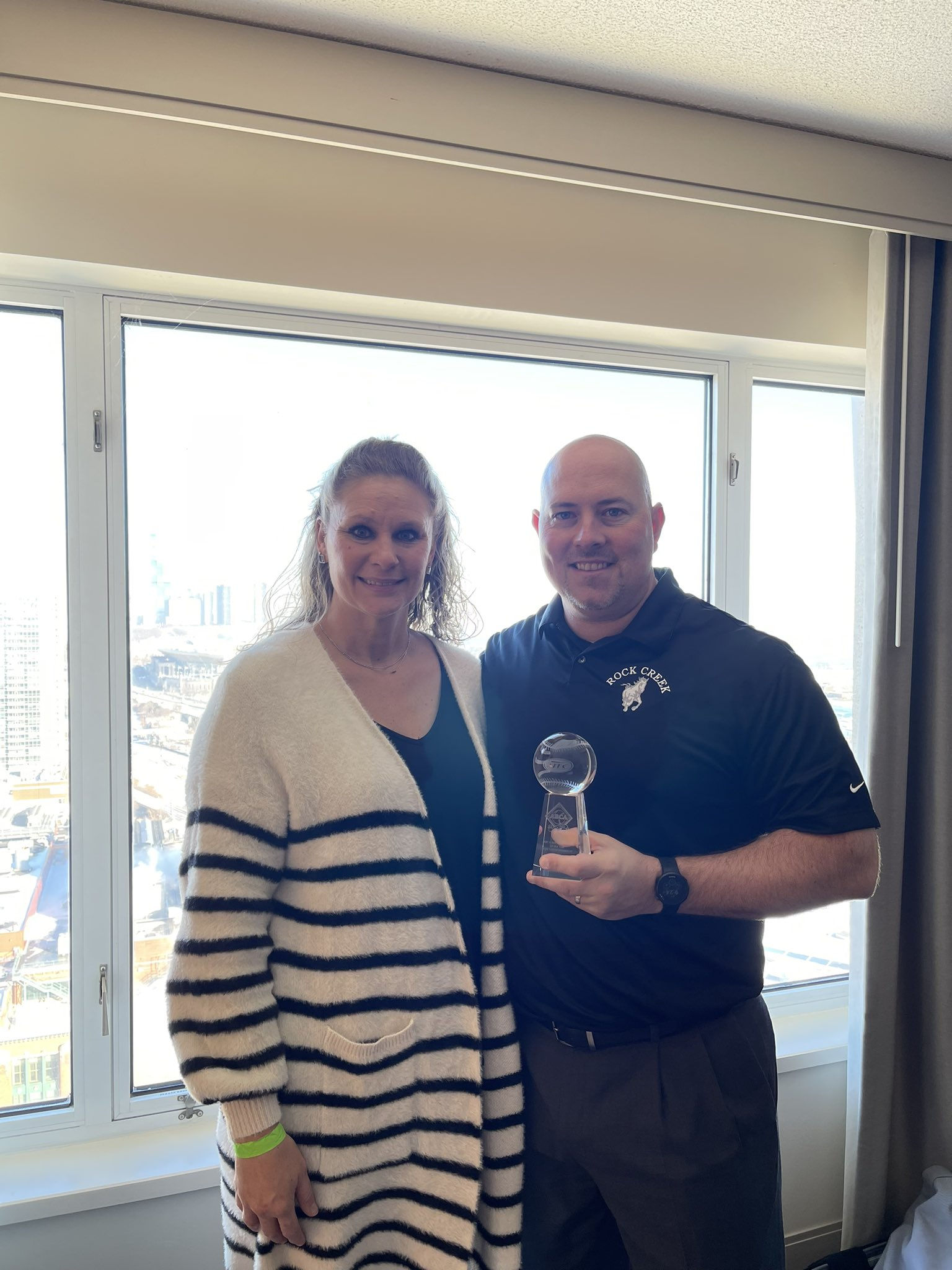 Shane Sieben
A graduate of Manhattan High School, Shane Sieben was a member of the 1998 state championship team before going to Cloud County Community College to continue his playing career.  Coach Sieben was a team captain and represented Cloud County in the 2000 Sophomore Showcase as one of 4 players selected.  After graduating from Cloud Coach Sieben returned to Manhattan in 2001 attending Kansas State University and serving as a student assistant on Mike Clark's Kansas State University team.  Sieben has coached at the high school level as an assistant at Manhattan High School under Don Hess, Rock Creek High School under Scott Harshbarger, and Junction City High School under Dave Martinez as well as currently serving as the head coach of Rock Creek High School.  In three years as the head coach of Rock Creek Coach Sieben has lead the Mustangs to a 57-7 record and been named the KABC 4A Division II Coach of the Year in 2015 and 2017.  Along with his KSU and high school experiences, Coach Sieben has also served as an assistant coach and later head coach with the Junction City Generals and Junction City Brigade (summer collegiate baseball) leading the Junction City Brigade to the 2014 Mid Plains League Championship.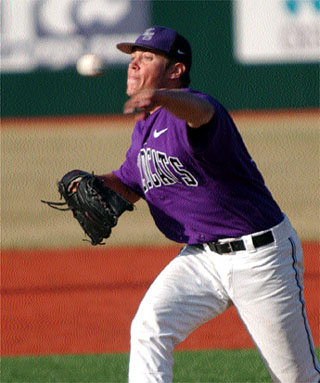 Jason Linn
Coach Jason Linn, originally from Sunnyvale, CA played high school baseball and basketball at the King's Academy, graduating in 2005. Coach Linn then went on to have a 3-year career as a Left-handed reliever at Kansas State University. After graduating in 2009 from Kansas State, he then went on to coach at his alma mater in California serving as the Varsity Pitching coach and JV Girls Basketball Coach from 2010-2013, while also coaching Summer Travel baseball with Trosky and South Bay Sports. After moving to Washington, Coach Linn served as the Pitching Coach for Interlake High School from 2014-2022 and has been a coaching 15u-18u travel baseball from 2013-2022 (Boys of Summer 2013-2019, Washington A's 2019- 2021, Canes Washington 2021-2022). Jason currently resides in Manhattan with his wife Jessica and 3 kids Jason Jr, Teigan and Marley, as well as their Golden Retrievers Bruce and Frank.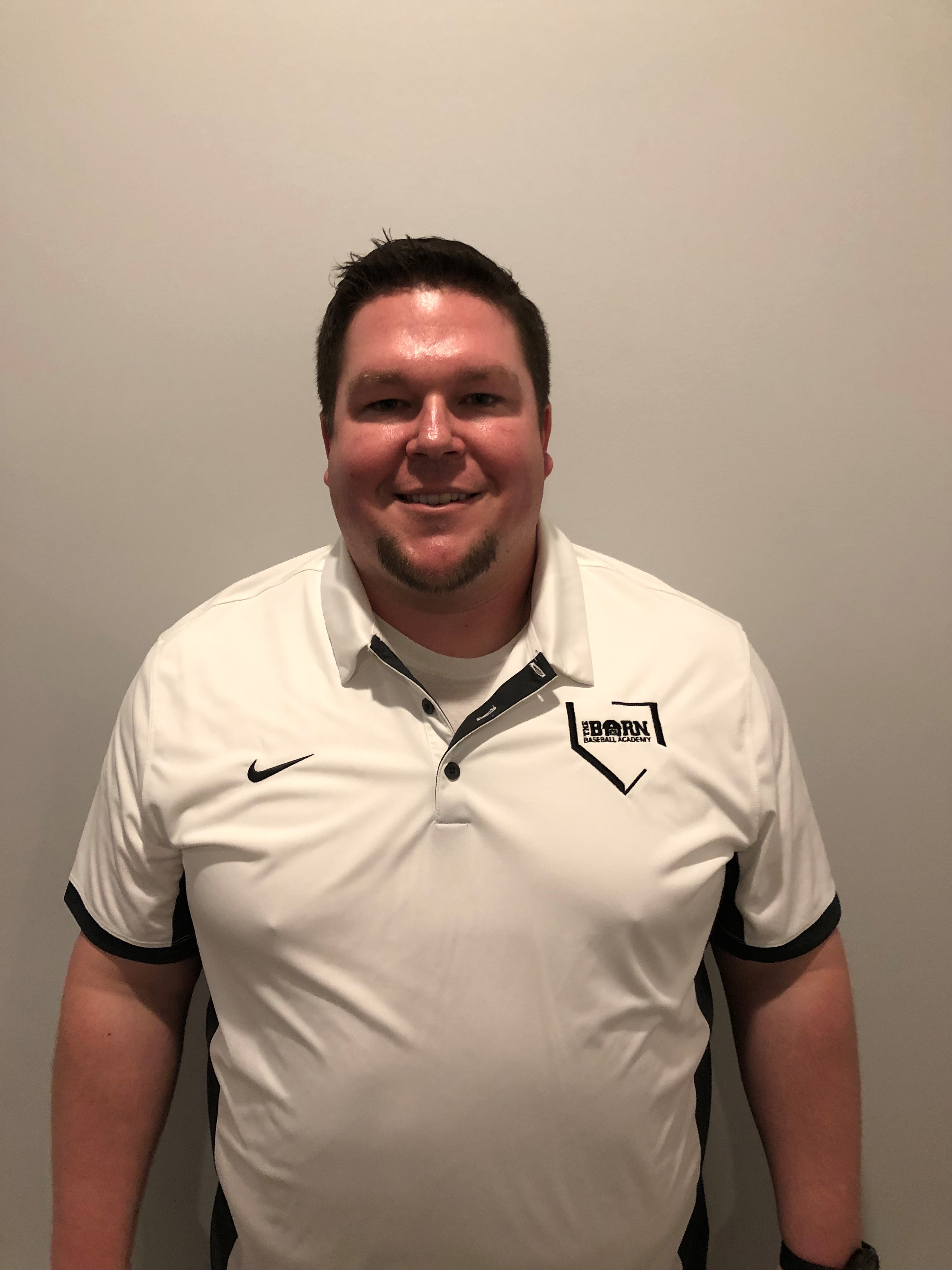 Micheal McDiffett
Michael is a native of Manhattan, KS. He grew up playing baseball through the local Wildcat League as a youth and then onto the American Legion program. Michael was a 3 year letterman for Manhattan High School where he played an intricate role in those teams helping them to a 2nd and 3rd place finish at the State Tournament in 2006 and 2007. In American Legion baseball, Michael played a vital role in leading them to a State Championship as well as a National Regional Title in 2006. In 2009 Michael won the MVP and Sportsmanship Award at the American Legion State Tournament while the team took a 2nd place finish. Michael continued his baseball career in college. He attended Cloud County as a pitcher/catcher and lettered 2 years. Michael currently resides in Manhattan with his wife Tara and his son, Easton.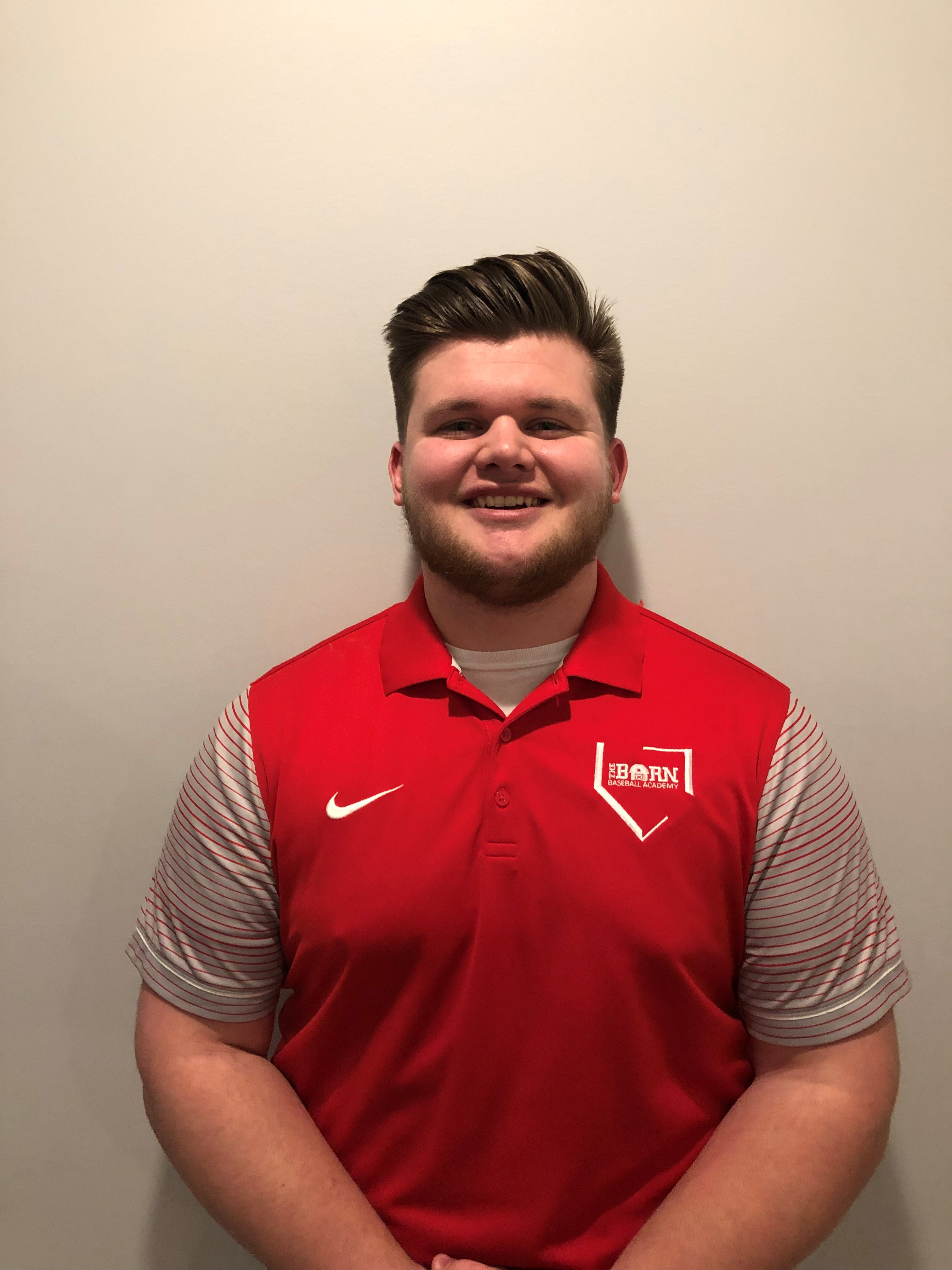 Wes Whitney
Coach Whitney is a Manhattan High School graduate. He was an infielder and catcher for MHS. He played for the Topeka Stars during the summer where he was a 2016 NABF All-American. Coach Whitney spent the past summer helping coach the Manhattan Mavericks and helping young kids develop their baseball abilities. Coach Whitney is now at KSU working towards a degree in special education.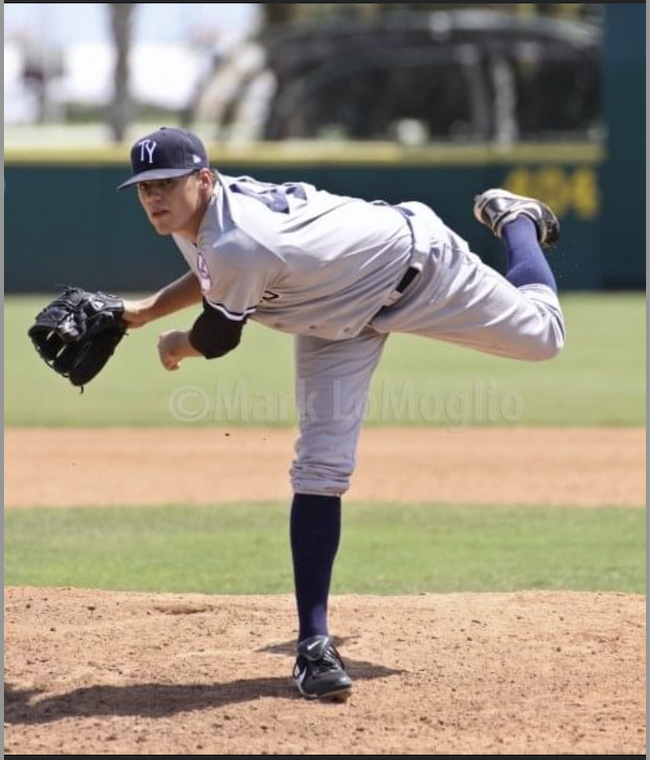 Trent Lare
Coach Lare graduated from Lyndon High School in Lyndon, KS and earned his Bachelor's Degree in Integrated Studies from Emporia State University.
Coach Lare started his baseball career at Coffeyville Community College, where he was drafted by the Detroit Tigers in the 42nd round after his freshman season.  After a stellar career at Coffeyville, Lare went to Oklahoma State University for his junior season.  He then transferred to Emporia State University to finish out his collegiate career. Stingers Up.
Trent Lare finished a 5-year professional baseball career in 2012 where he was in the New York Yankees farm system for part of 3 seasons.  Lare pitched for a handful of Independent Professionals teams all over the country over those 5 years including the Wichita Wingnuts, Kansas City T-Bones, Amarillo Sox, Kalamazoo Kings, and Gary Southshore Railcats.
Since playing Lare has spent time coaching in several different roles and seasons. Lare was the volunteer baseball coach at Dodge City Community College for the 2013 and 2014 seasons. Lare coached the Dodge City A's Collegiate Summer Team in 2014 and 2015. Lare then went on to help with Next Level Baseball in Manhattan during the 2018 and 2019 seasons. In between coaching, Lare also conducts Private Lessons with players ages 10&Up, specializing in Pitching.
Outside of baseball, Lare stays busy raising three beautiful kids with his wife, Tarica. He enjoys golfing, basketball, fishing, and working around the yard when he has free time.